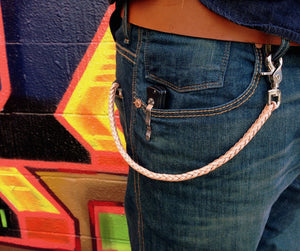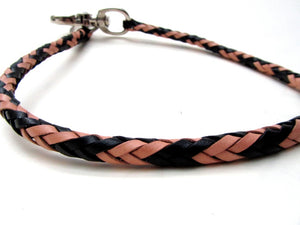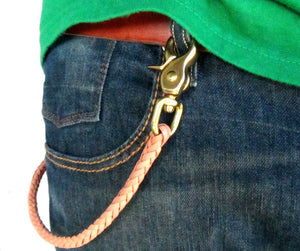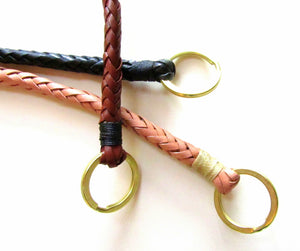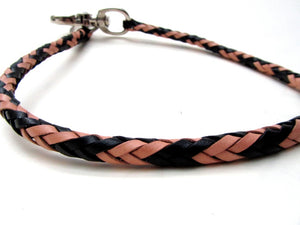 Braided Leather Wallet Chain
Our best selling and top rated leather wallet chain is a unique and modern alternative to the classic metal wallet chain. It is lightweight and won't clink on everything like your typical metal chain. American Made.
We are currently sold out of natural.

Now available with your choice of hardware at the wallet end of the chain. Choose a key ring at the end if you want the most secure option, however it will be harder to take on and off. You can also use this to wear a set of keys securely. Choose the trigger clasp if you want the more classic wallet chain feel. Easier to remove and attach to the wallet. Will be slightly heavier.
Sizes are 17 inches or 21 inches (43 cm or 53 cm) from end to end. These chains are handmade, lengths may not be exact.