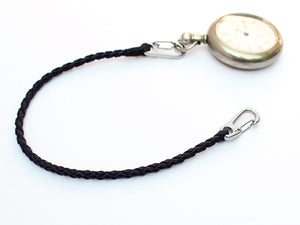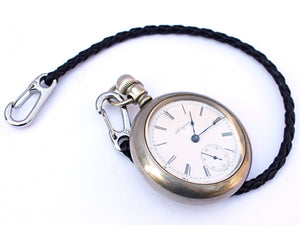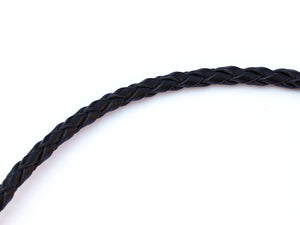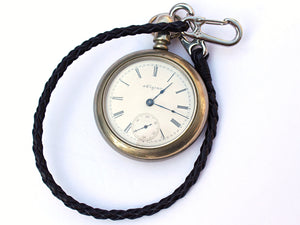 Small Braided Leather Pocket Watch Chain
WATCH NOT INCLUDED
We offer two different sizes of braided leather pocket watch chains. This is our thinner version. Our thicker version can be found here.
Our braided leather pocket watch chain keeps your watch secure and easily accessible. Having a chain made from leather is lighter and more comfortable to wear than metal.
Now included is a leather bow protector. You do not need to purchase this separately. This piece of leather can be used to protect the bow of your watch from rubbing against the metal of the pocket watch chain clip. Can also be used if the clip is not fitting on the bow. Leather is high quality and is about 3mm in thickness.

Top quality stainless steel clips can connect to your belt loop, bag, etc.
Hand braided genuine leather lacing
Measures 13 inches (33 cm) in total length
Available in black, dark brown, and brown.
Yes, we can make the length different if you need, please contact us with the size that you would like.
American made.