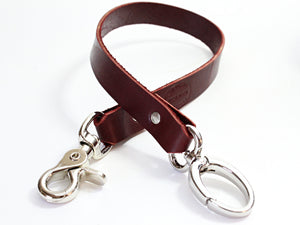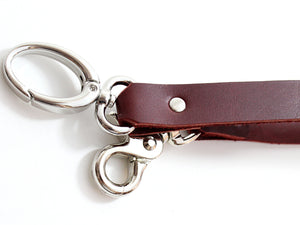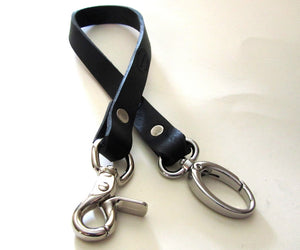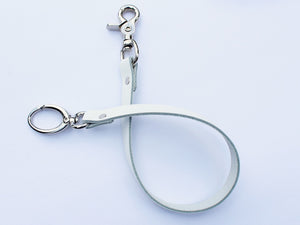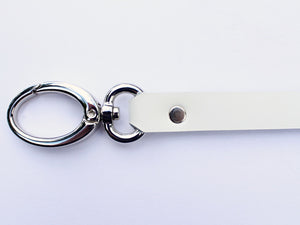 Leather Strap Wallet Chain
Our best selling and top rated leather wallet chain is a unique and modern alternative to the classic metal chain. Now available in white. Lightweight yet sturdy. A custom leather accessory that is built to last. American made.
It is hand cut from top quality American leather and available in six different colors. There is an oval nickel clasp for the front and a nickel trigger clasp on the wallet end. We include a jump ring to make it easier to connect to your wallet.
Sizes are 17 inches (43 cm) or 21 inches (53 cm) from end to end
Width is 3/4 inch (2 cm)