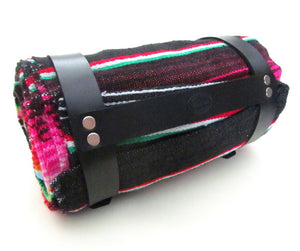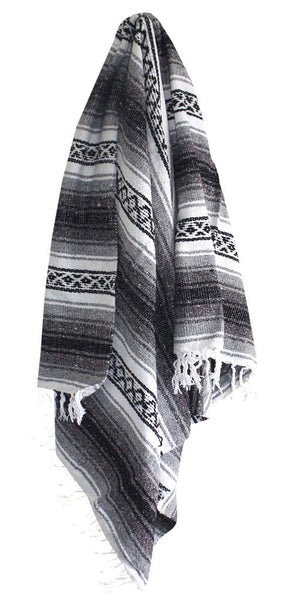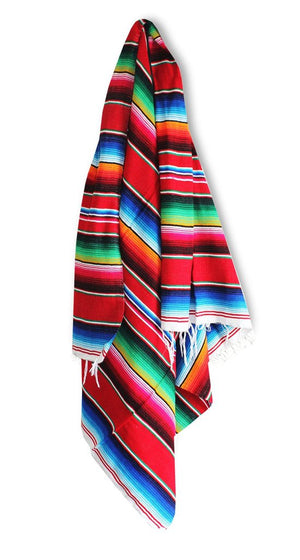 Leather Blanket Roll
New version now available with detachable leather shoulder strap, seen here
New blanket color, now you have the option of a multicolored or grey blanket.
Perfect for use on motorcycles, bicycles, backpacks, horseback, or even carried by hand. The blanket is great for the beach, under sleeping bags or just for a rest under a tree. Available with or without the blanket.
TO USE: Unbuckle straps around the blanket. Put the unbuckled straps around whatever you wish to attach to it. Buckle the straps tightly again to keep secure.
Multicolor blanket: 76 by 36 inches. Acrylic. Machine washable.

Grey blanket: 72 by 48 inches. Acrylic cotton blend. Machine washable.
High quality American leather straps, hand cut
Straps are approximately 6 inches (15 cm) apart
Straps are riveted together for extra strength and durability
High quality nickel buckles keep the blanket in place