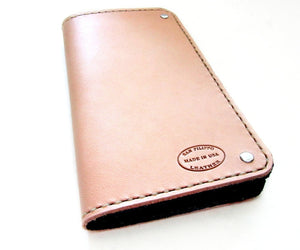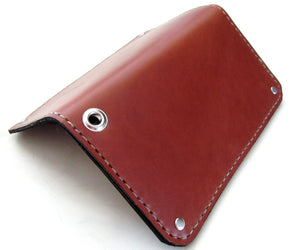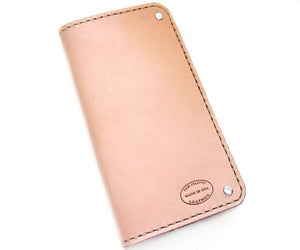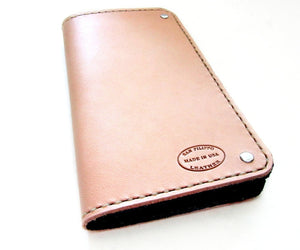 Long Leather Wallet
Our classic leather wallet, full size and built to last. American made.
Made from top quality saddle leather
Black leather interior
Hand sewn in contrasting ivory thread
Now available with the option to have grommet hole on back to connect a wallet chain (chain not included)
Rivets on all four corners for added strength
3 credit card slots that easily fit 9 cards (full pockets, not just slots)
Large pocket behind credit card panel for extra storage
Nice size money flap to easily get to your cash
Measures 7inches by 4 inches (18 cm by 10 cm) closed
Available in various colors. Distressed brown leather scuffs very easily, this means out of the box it will look worn in.
*Please note that all wallets are made with silver colored hardware, so if you are also buying a brass wallet chain they will not match.